Changing the fundraising landscape forever
Raise funds for charities, raise funds for clubs and raise funds for you. We're ready to revolutionize fundraising, are you coming with us?
Reimagine the spontaneous donation
A cashless society is all but upon us and the harsh realities bought about by viruses such as Covid 19 have forced organisations to pull back from accepting what little cash is carried anyway. All of us have walked past someone collecting or selling and thought 'if only I had cash'. All of us have offered a donation only to have our cash rejected. Every dollar not taken is a dollar you need to find elsewhere. Pa1l allows you to leverage those first points of contact once more.
Increase monthly contributions
Lets face it, getting a couple of dollars in the donation bucket, or for the sale of your product is great, but what organisations really need is an increase of regular ongoing contributors. Pa1l not only makes it easier than ever before for people to join your campaign but it incentivises them to do so. We help donors manage their monthly 'giving' budget, learn about new campaigns, and even claim or donate their tax.
One application, many advantages
We don't just help you collect spare change, we help put your organisation on the map.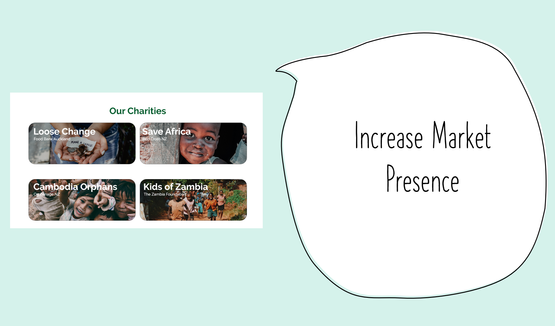 From promotional campaigns and remarketing to social media boosting of your campaign, Pa1l can help spread your message far and wide. No only does Pa1l give your donors a way to give at the point of presence, but it enables them to learn further about your organisation after the fact. Our incentives will keep them coming back, and our easy linking to your website and social media will drive more traffic than you have otherwise seen.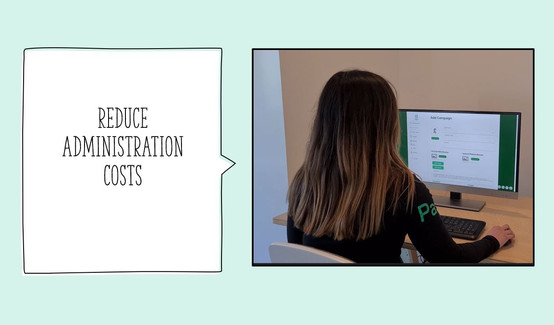 Unlike cash or payments made directly to your bank account, with Pa1l we can track each transaction as it happens and provide reporting directly back to your administrators. All donations for a particular campaign are dropped into your account as either lump payments or at your discretion. No more counting, no more banking and no more manual entries! Setting up campaigns is easy and the Pa1l team will work with you to roll out Payment Tags with any other relevant collateral. Our friendly team will be just a phone call away for 24/7 support.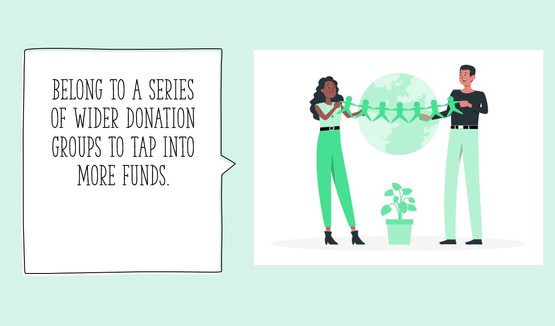 Much like managed funds in investment allow investors to spread their risk across a wider portfolio than they could otherwise afford, Giving Collectives will allow donors to choose a category to give to and know that their contribution is reaching a wider variety of organisations. The strength of the group means that there can be benefit for all. We believe that this approach will resonate well with donors who can't decide where they should put their money. Often when we cannot make a choice we simply do nothing. This means that no one benefits and the donor is left feeling frustrated rather than fulfilled. Some example Collectives could be: Animal Welfare, Health and Wellness, Disaster Relief and Aid.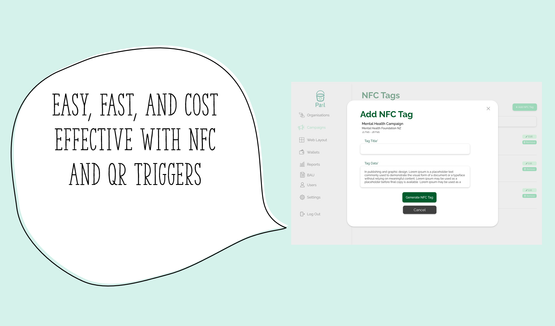 NFC Tags are not only extremely affordable on initial purchase, but they are very small, meaning that shipping costs are also kept to a minimum. You will be able to post tags and lanyards around the country in literally an envelope. As they are encased in hard plastic they are also durable meaning you can use the same tag for many years. When compared to a countertop donation box, a scannable poster with an NFC tag embedded is not only more cost effective, more resource friendly, and more secure - but it also can be placed more easily allowing you have more passive collection points for your organisation.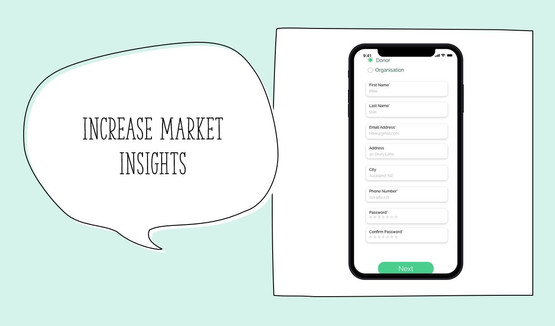 It is important to Pa1l that our customer-identifying-data be kept 100% secure and anonymous which is why we choose to partner with class-leading companies to protect this. That said, being digital and connected means that we can report on a wide array of non-identifying measures such as which geographic locations were most successful for your campaign, what age groups are most engaged with your current activity or when is the best time of year to run full presence campaigns for your organisation. All of this reporting will be available at the touch of a button, meaning you can plan your future activity more informed than ever before. For smaller organisations relying on community grants, it will also provide simple evidence of engagement and in-house driven activity.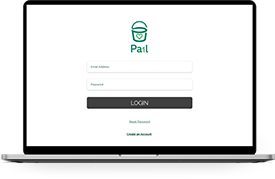 Organisation Portal
The Organisation Portal will allow administrators to load and request approval for new campaigns. Order NFC collateral and manage funds as well as offer a variety of reports on the success of each campaign. It will also allow them quick access to transaction history and exportability of important accounting reports.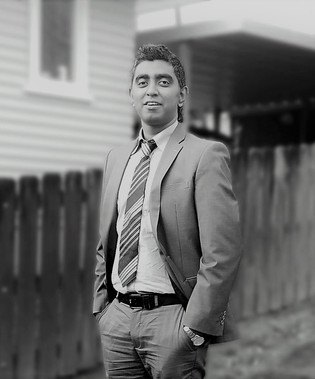 Masum Billah
Founder
After completing his Bachelor of Data Science at Massey University, Masum worked for companies throughout New Zealand and Australia. These companies varied in both size and sector as much as the jobs themselves did.

This diversity helped to broaden Masum as a developer and has ultimately given him the ability to think outside of the box, delivering unique but logical solutions formulated with the big picture in mind.

With over nine years of "Big Data" experience behind him, he settled in the idyllic town of Taupō just over a year ago, where he runs his own company developing software systems for New Zealand businesses.

When unable to get away for the weekend he enjoys fishing, videography, and volunteering for local organisations.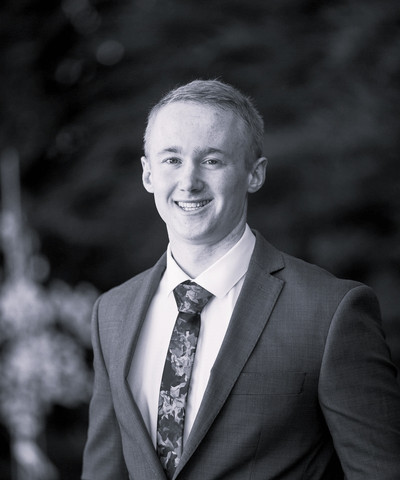 Josh Angell
Founder
For the latest member of the Pa1l team 2022 is shaping up to be an exciting year. If having a second child, joining Pa1l and his work for Fund Hosting and InvestNow wasn't enough to keep Josh and wife Cass on their toes, they have decided to throw a move into the mix also.

Josh started his career as an accountant back in 2014 working as an intern in a small business before spending a number of years with Findex and becoming a Chartered Accountant. With some recent work in compliance under his belt and a life goal of building not only successful, but also meaningful businesses, that benefit all involved, bringing him into our team was a no brainer.

Pa1l underneath it all will be a payment platform. Legislation in this area is rightfully heavy. Having an expert like Josh on board means that we will be developing compliant solutions right from the design stage, ensuring that neither the company nor our customers can get a shock further down the line.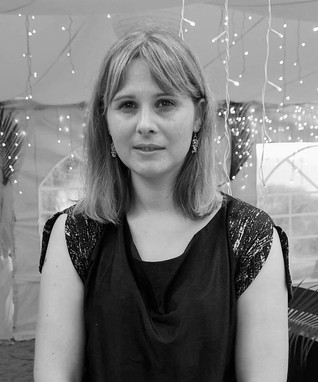 Holly Phillipps
Founder
With 20 years experience working within Otago University's scientific research community Dr Holly Phillipps brings strength to the Pa1l project through her focus, attention to detail, and operation management skills.

Over the next three years Pa1l will write, brand and deploy over 150 Thousand NFC tags to organisations across New Zealand and Australia. Add to this the many other details surrounding campaign rollout and organisation on-boarding and our systems and processes can be nothing short of efficient and methodical. We are, after all, looking to not only launch a product but to also build a business that will change the world.

Having the ability to keep things firmly inside the box while simultaneously searching for additional efficiencies within her team and her processes make Holly just the person to run this side of the business.

Michael Phillipps
Founder
The dreamer, creator and entrepreneur behind the Pa1l app, Michael brings to the table over 20 years experience in sales, business management, and working with people. With ten years experience running a Spark Business Hub and over five years experience operating his own companies in the health and fitness industry, Michael is a self-starter who understands as much about the implementation of technology as he does the motivators of people.

He has a deep desire to make the world a better place and is striving not only to build a world-changing application but also to create a world-leading company in the area of social responsibility.